Insights from the IT Manager of Tomorrow Conference 2023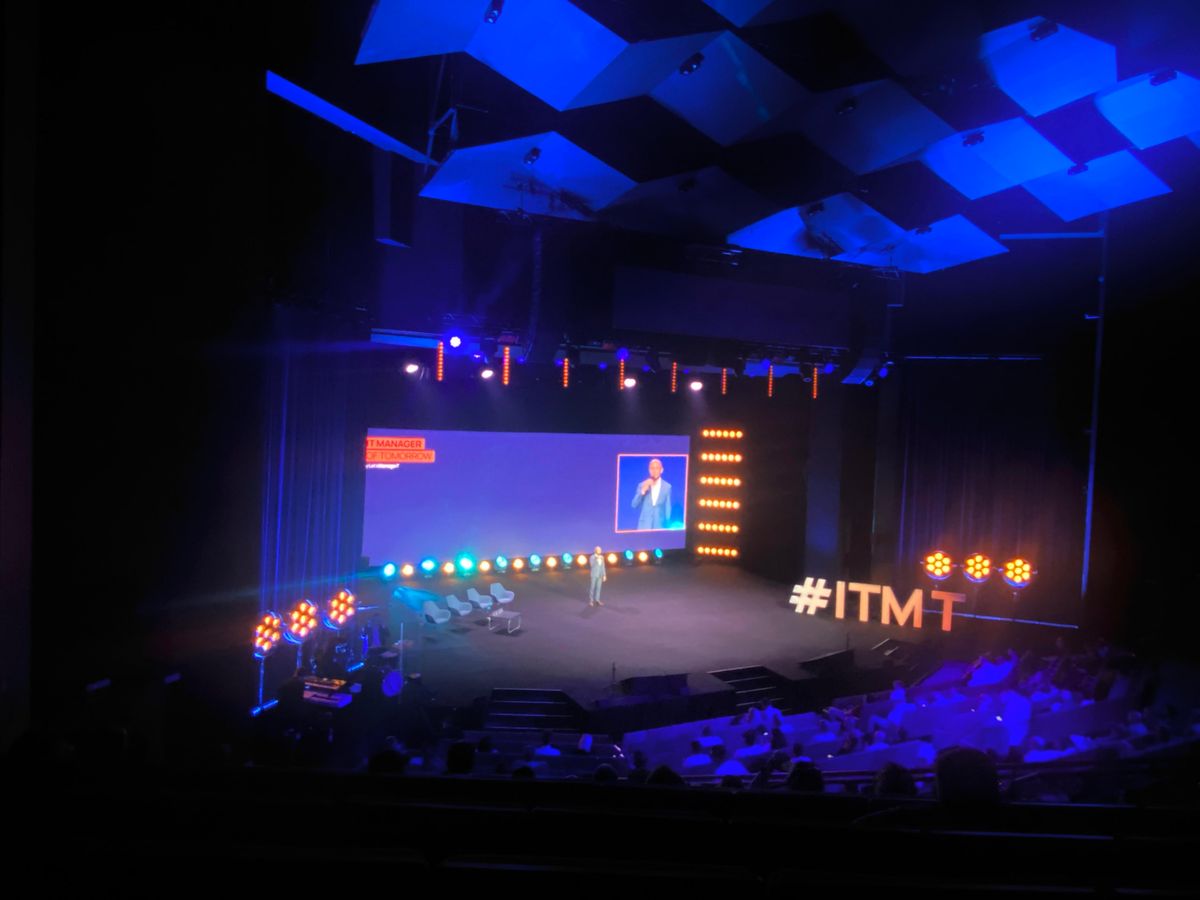 Last week, I had the incredible opportunity to attend the IT Manager of Tomorrow conference in Gdynia. This blog post serves as a recap of my impressions and highlights some of the remarkable presentations and discussions that left a lasting impact on me. The conference not only provided valuable insights but also introduced me to inspiring speakers who expanded my understanding of management and leadership. Great experience!
Kamil Koziel "How Does Your Client Make Decisions":
Kamil Koziel's captivating presentation on behavioral economics provided a fresh perspective on understanding client behavior. By introducing the concept of behavioral cost, Kamil emphasized the hidden factors influencing decision-making. His talk broadened my horizons and challenged me to think beyond traditional approaches in managing my UX team. Kamil's remarkable speaking skills made his speech an absolute delight to listen to.
Similar presentation was given by Kamil on I Love Marketing Conference 2021 and you can watch it on youtube [PL]:
Jurgen Appelo "Stop Product Management, Start Experience Management"
Seeing Jurgen Appelo on stage for the first time was an absolute pleasure. His book about Management 3.0 and Managing for Happiness inspired me greatly some time ago. Although I was familiar with the concept of Job To be Done that he discussed, Jurgen's unique perspective added a new layer of inspiration. His speech left a lasting impression and motivated me to explore innovative strategies in managing and delivering exceptional experiences.
Here you can watch a youtube recording of his presentation PM72 Summit 2022:
Tomasz Palak "How to AvoidLegal Pitfalls When Using AI"
Tomasz Palak's presentation on legal pitfalls when using AI exceeded my expectations. Despite initial reservations, I found his talk incredibly interesting and informative. If you're looking for valuable insights about design created by AI and author rights, I strongly recommend checking out Tomasz's blog. His knowledge and expertise are invaluable for navigating the legal complexities surrounding AI.
Eliza Stasińska "From Trendy Followers to Mature Manager"
Eliza Stasińska from mBank delivered an inspiring presentation on building the authority of an IT Manager. She provided real-world examples of how IT managers can support business stakeholders in making informed technology choices. Her metaphor of the doctor-patient relationship to describe collaboration between IT and business stakeholders was insightful. Eliza's presentation emphasized the importance of effective communication, continous education and having alternative solutions that can address business needs if their "hype-tech" choices aren't really good.
The Panel Discussion: "How to Win a Race with No Finish Line"
The panel discussion with guests Rafał Sonik and Wojtek Wolny focused on their experience in building business was an inspiration for me to think about building UX maturity in large organizations as about race. The metaphor of a race with no finish line perfectly encapsulated the challenges we face implementing UX in corporation - you better think about the first pitstop instead of finish line of you want to keep your motivation.  Rafał Sonik's emphasis on team motivation struck a chord with me. His reminder that the demotivation of even one team member can have a ripple effect and then the winnig could not be possible.
---
Attending this conference has not only broadened my knowledge but also invigorated my passion for excellence in management. I am excited to apply the lessons learned and share the inspiration with my team. The IT Manager of Tomorrow conference was a remarkable experience, and I highly recommend it to all managers seeking to stay ahead, inspired and motivated.
See you next year!